Tsepora - A Timeless Journey Through Jewish Song (2001)
Audio CD (May 3, 2001)
Original Release Date: May 3, 2001
Label: Independent
Tsepora's site:
http://www.tsepora.com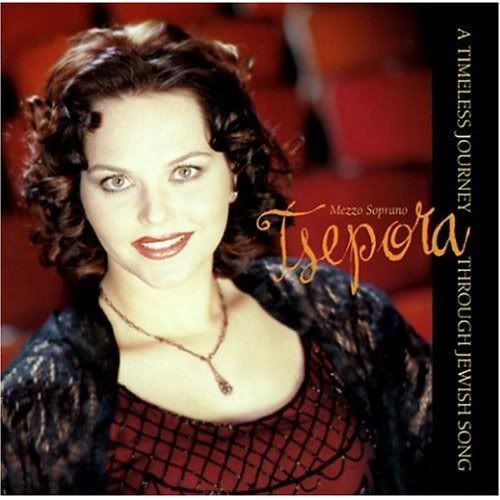 Исполнитель:
Tsepora
Альбом:
A Timeless Journey Through Jewish Song
Год выпуска:
2001
Формат:
mp3
Качество:
320 kbps
Размер / Size:
123 mb
От / From:
Darkman
Содержание / Tracklist:
Tracklist:
01. Song Of The Titanic
02. Tum Balalaika
03. Rozhinkes Mit Mandlen
04. Vu Iz Dos Gesele
05. Oifn Pripitchuk
06. Ocho Kandelikas
07. Exodus
08. Erev Shel Shoshanim
09. A Bi Gezunt
10. Avinu Malkeinu
11. V'Ha'er Enenu
12. Y'rushalayim Shel Zahav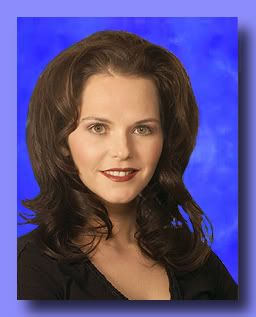 Ссылкa / Link:
мульти-зеркала... / multi-mirrors...
P.S. Качайте на здоровье .. и наслаждайтесь / Enjoy!
| | | |
| --- | --- | --- |
| | Цитата: | |
Showcasing a voice described as "liquid gold", "agile" and "pure", Tsepora has performed a wide variety of roles and repertoire ranging from Opera, Art Song and Oratorio to Broadway standards. She also has a soundtrack to her credit - for a 1998 animated film featuring Beethoven's Ninth Symphony.

Her career highlights include singing solo roles in A Midsummer Nights Dream and Leonard Bernstein's Mass with the Calgary Philharmonic Orchestra under the direction of Maestro Hans Graf and in Elijah with the Calgary International Organ Festival.

Since 1995, Tsepora's numerous appearances with and on behalf of Calgary Opera include performances in Carmen and in Rigoletto, and performing opera solo excerpts on Calgary's A Channel Television and for the Devonian Concert Series. She has sung in 10 Calgary Opera productions as a member of the chorus and can be heard on the CD, Celebration, Favorite Opera Choruses.

Her singing has garnered Tsepora many awards and scholarships.

In 2000, Tsepora performed Yiddish music for the B'Nai Jeshurun Synagogue in New York. And in March 2001, Tsepora was a featured guest entertainer at the Calgary Philharmonic's Black Tie Winemaker's Dinner.

Spring 2001 marked her debut concert at the Beth Tzedec Synagogue in Calgary and the release of her first CD, A Timeless Journey Through Jewish Song. A special featuring Tsepora aired across Canada January 2002 on CBC Canada.

For the past five years, Tsepora has performed the cantorial music for High Holidays at Temple B'nai Tikvah in Calgary.

Tsepora's new CD, Atonement featuring music from the Jewish High Holidays was released in the summer 2004.

Tsepora continues to perform her one-woman show across the country with performances in Winnipeg, Hamilton and Toronto. In September 2003, she performed for the Jewish Foundation of Manitoba's Endowment Book of Life Concert for over 600 people. And in June 2004, Tsepora was one of the featured entertainers for 1200 patrons at the Simon Wiesenthal Tribute Dinner in Toronto.

Re-discovering the soulful spirit of Jewish music, Tsepora's classical voice has captured the essence of Judaism to create a passionate and unique musical experience.